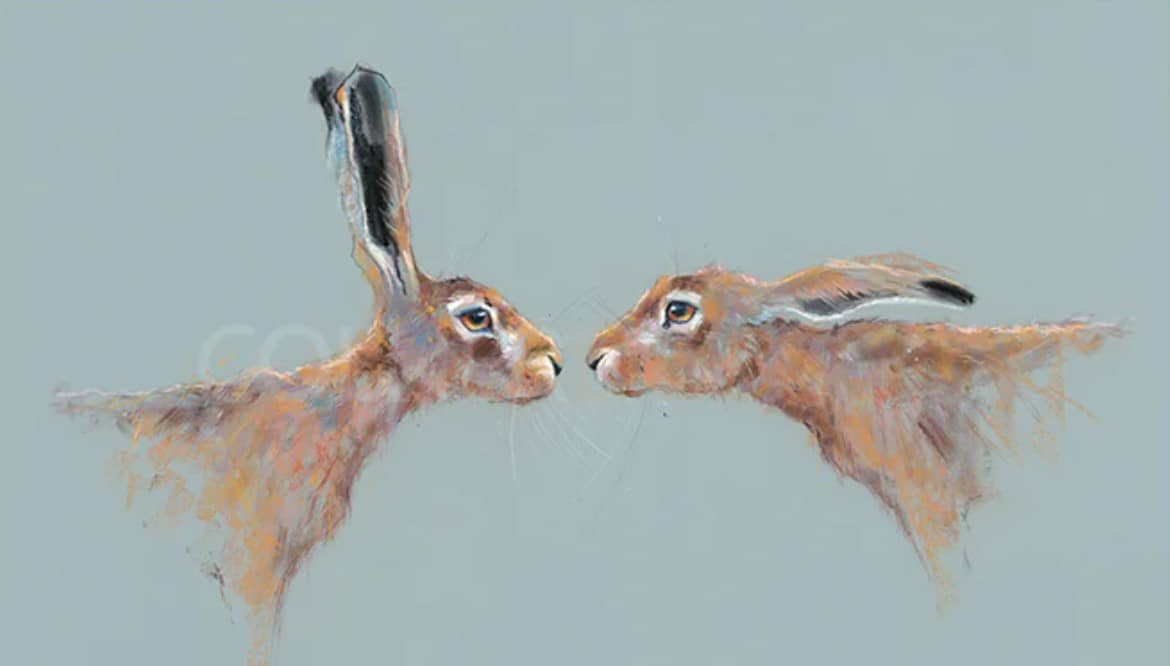 UK artist, Nicky, is based in the Ribble Valley, Lancashire, and has her own gallery in a beautiful little courtyard in the town of Clitheroe
As a child she spent her weekends and summers at her grandparents' farm, and it was here that her love of animals began. Her affection is clear to see in her work – expertly depicting the personality and movement of her subject.
She can often be found out and about in the stunning countryside, gaining inspiration and sketching with her companion, Max the dog, by her side.