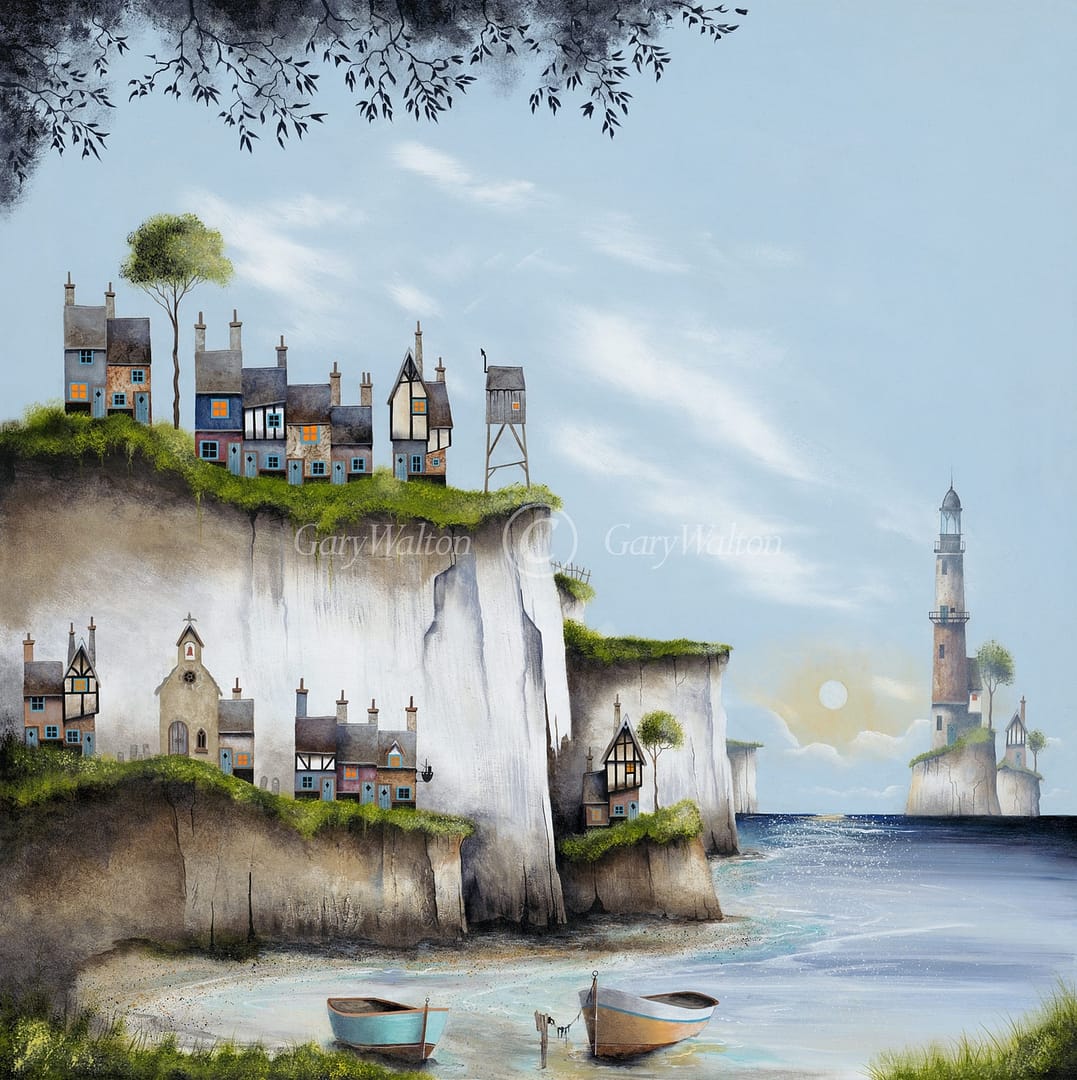 Gary works as a professional artist – exquisitely observed, yet creating an air of fantasy, his uniquely quirky styles cannot be mistaken, and is loved internationally.
Having won a Fine Art publishing contract in 2004. Gary has gone on to work with 2 of the UK's best known Fine Art publishers. Through his painting journey Gary has exhibited in New York and is planning to venture to Japan. He is able to showcase his mystical talent in acrylic & oil as well as watercolours.
Whilst his artistic journey began as a young boy, new ideas have evolved & naturally there have been some new concepts. Throughout, Gary has managed to keep is his unique style, and there is no mistaking the artwork of Gary Walton.
"Very whimsical, romantic and happy; quirky, two-dimensional with a slight intriguing air of fantasy combined with a twist of reality within."