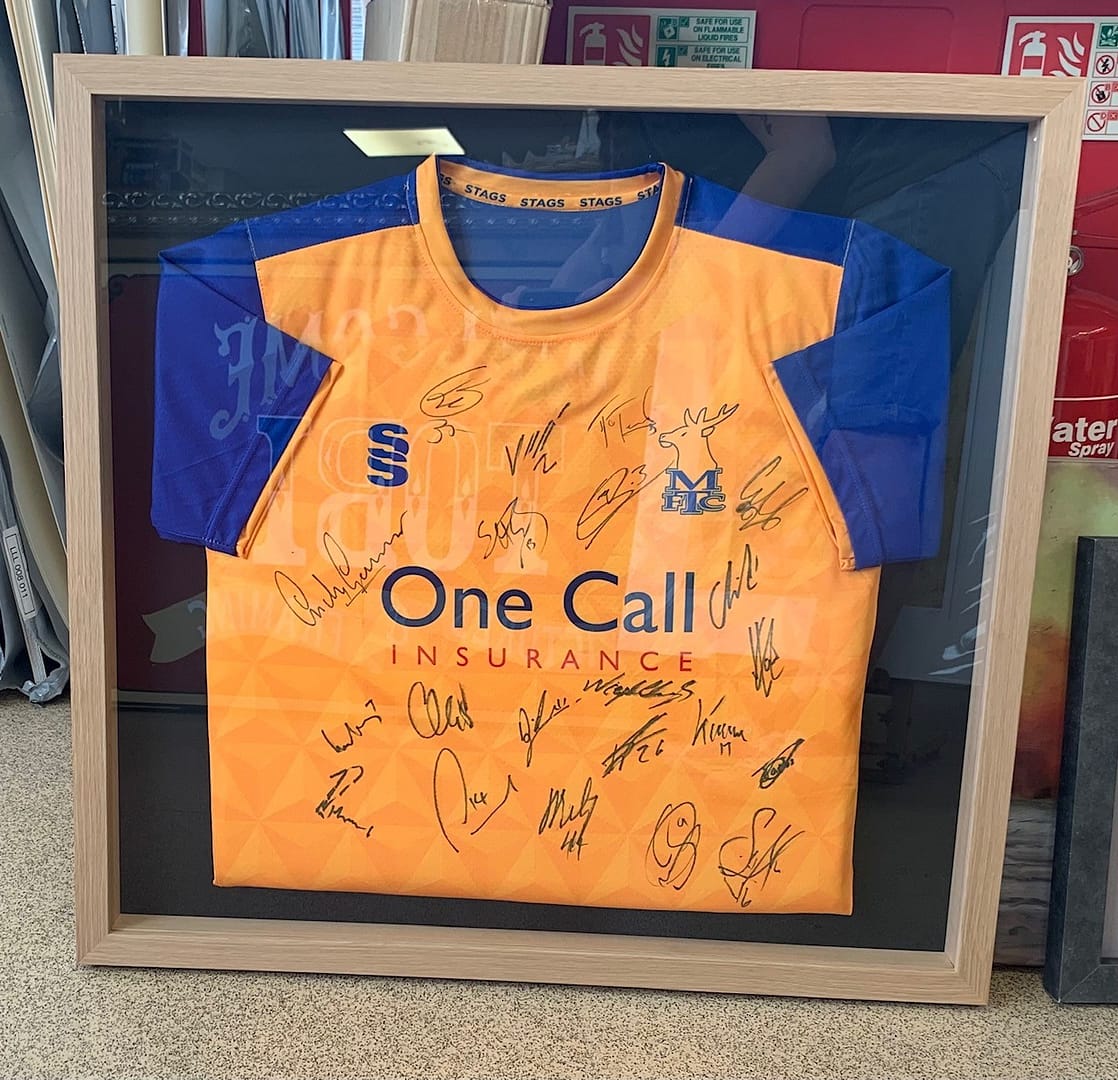 Capture Those Special Memories – Sports Shirt Framing
Our craftsman has years of experience in framing all sorts of things
Bespoke Football Shirt & Memorabilia Framing Service
Our bespoke sports shirt and memorabilia framing service is perfect for those unusual shaped pictures items that won't fit in a regular pre made frame.
Celebrate your favourite team, club or event with our framing services that goes the extra mile. The little details really go a long way! From stitching, padding and frame styles, we look after your property as if it was our own. We can advise every step of the way to really make your frame stand out.
Perhaps you have an idea for the perfect fame that our craftsman can help bring to life for you?
We can create a bespoke masterpiece for your masterpiece!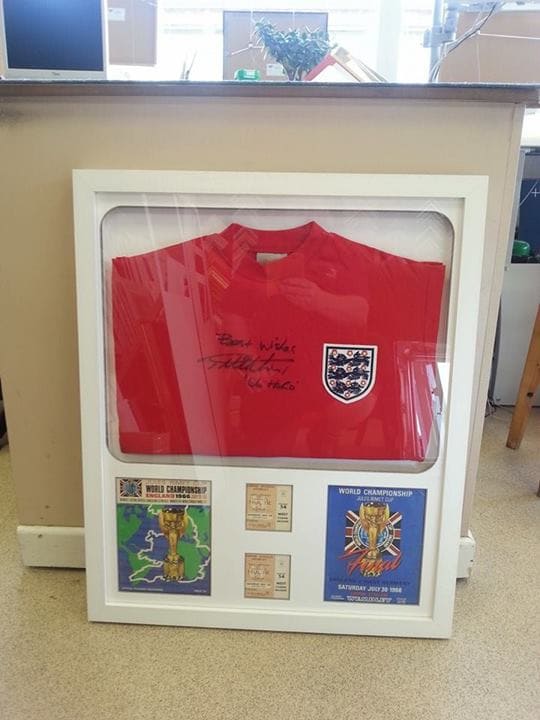 Framing 3D Objects & Unusual Shapes
Our specialist craftsman is an expert at finding the right solution to mount that special something on the wall. It may be a 3D object or an unusual shape, we can always find the perfect way to give it the right setting on the wall and make it look great.
We like a challenge! For friendly advice or a quote, please pop in to our show room or call us on 0115 9731822
Memorabilia
We have framed film tickets, wedding cake decorations, baby shoes, old shop signs and so much more. Our frames put your special items on show.
Textiles
Have an old t-shirt with special memories? Perhaps a sports jumper that is signed by your favourite team? Our bespoke framing service is the thing for you!
Deep Box Frames
We can create deep box frames to set your items nicely and also preserve them behind glass. This will keep your objects safe for years to come.